Donald Trumps new deputy campaign manager made his name digging up dirt on Bill Clinton in 1992 and was the force behind the Citizens United ruling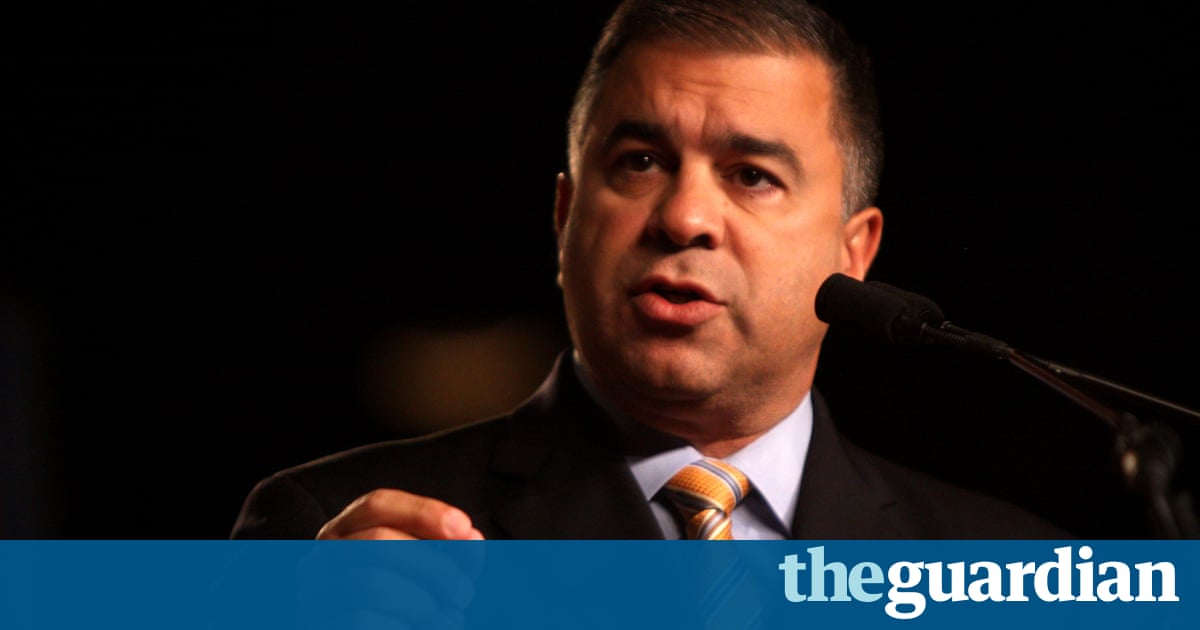 In the late 1990s, David Bossie overreached in his zealous pursuit of the Clintons and it cost him his job. But after 20 years of investigating the couple, Bossie has once again been summoned to help bring down his old foe, Hillary Clinton, this time from the perch of a presidential campaign with no apparent limits.
Donald Trump announced on Thursday that he hired Bossie as a deputy campaign manager during an interview with the Washington Post. Trump described Bossie to the paper as a friend of mine for many years. Solid. Smart. Loves politics, knows how to win.
Though Bossie has a long, controversial history of digging into the Clintons many scandals real and perceived he is now more commonly known as the force behind the landmark 2010 supreme court ruling that opened the floodgates to huge corporate funding on election campaigns. On the campaign trail, Hillary Clinton has vowed to overturn the decision and push for limits on the amount of money corporations and unions can spend on campaigns.
The case, Citizens United v the Federal Election Commission, stemmed from a decision by the FEC to block the conservative advocacy group, from publishing an unfavorable documentary about Hillary Clinton in early 2008, when she was locked in a tough primary battle with Barack Obama.
The supreme court case was only one iteration of a deeply antagonistic relationship between Hillary Clinton and Citizens United that dates to before her husband was president.
A 1997 Washington Post profile of Bossie traces his first turn on the national stage to 1992, when a CBS documentary identified him as one of two men who had been harassing the parents and friends of a young woman who had killed herself some years before. The men were reportedly trying to confirm that the woman had killed herself after becoming pregnant by her law professor, Bill Clinton.
During Bill Clintons 1992 presidential campaign, Bossie, a college drop-out and volunteer firefighter, began to develop a reputation as a bloodhound and a dogged anti-Clinton sleuth. After Clinton was elected, Bossie joined Citizens United as a researcher, which eventually led him to the early discovery of what became the Whitewater real estate scandal.
Bossie became a staffer on the Senates special committee on Whitewater and he was later promoted by the speaker of the House, Newt Gingrich, to chief investigator for the Houses government reform and oversight committee. He was pushed to resign in 1998 amid criticism of his overzealous tactics.
In the profile, published one year before his resignation, the Post compared Bossie to Roy Cohn, the bare-knuckled right-hand man for Senator Joe McCarthy who mentored Donald Trump.
Before joining Trumps campaign, Bossie served as president of Citizens United and head of the Super Pac Defeat Crooked Hillary. He has taken a leave of absence from both organizations while he serves on Trumps campaign.
Bossie is among a slate of recent top-level hires that include Stephen Bannon, the former head of the conspiracy theory-laden website, Breitbart News, where Bossie has occasionally been published, and Kellyanne Conway, a Republican pollster and strategist.
The triumvirate of new hires are close allies of shadowy hedge-fund billionaire Robert Mercer. According to Bloomberg, Mercer has invested heavily in Breitbart News and helped finance a documentary spin-off of Clinton Cash, a book written by conservative author Peter Schweizer.
The addition of Bossie, in many ways the early architect of what Hillary Clinton would famously call the vast rightwing conspiracy, signals that the Trump campaign has no intention of leaving any Clinton controversy untouched. Trump has already shown a willingness to revive some of the most sensational and some of the darkest Clinton controversies, including Bill Clintons marital infidelity and the 1993 suicide of Vincent Foster, a Clinton White House aide and a personal friend.
On Thursday night, Clintons campaign chairman, John Podesta, said the decision to hire Bossie is another example of how the Republican nominee has embraced the rightwing fringe.
David Bossie is so craven and maniacal that in the heyday of the overreaching, Gingrich-era Congress, the top Whitewater conspiracy theorist in the House had to fire him for doctoring evidence, Podesta said.
Read more: https://www.theguardian.com/us-news/2016/sep/03/citizens-united-david-bossie-trump-campaign