Transition team says that the president-elects endorsement of the controversial Dakota Access pipeline has nothing to do with his personal investments
Donald Trump has said he supports a controversial oil pipeline that runs next to a Native American reservation in North Dakota a project that the president-elect is personally invested in.
A briefing from Trumps transition team said that the real estate magnate supports the construction of the Dakota Access pipeline and that his backing has nothing to do with his personal investments and everything to do with promoting policies that benefit all Americans.
Financial disclosure forms released earlier this year show that Trump has a stake in Energy Transfer Partners, the Texas-based firm behind the pipeline, and Phillips 66, which will hold a share of the project once completed.
Trumps investment in Energy Transfer Partners dropped from between $500,000 and $1m in 2015 to between $1,500 and $50,000 this year. His stake in Phillips 66, however, rose from between $50,000 and $100,000 last year to between $250,000 and $500,000 this year, according to the forms.
The financial relationship has run both ways. Kelcy Warren, chief executive of Energy Transfer Partners, gave $103,000 to elect Trump and handed over a further $66,800 to the Republican National Committee after the property developer secured the GOPs presidential nomination.
However, Trumps transition team dismissed any conflict of interest. Those making such a claim are only attempting to distract from the fact that president-elect Trump has put forth serious policy proposals he plans to set in motion on day one, said a briefing note that was sent to campaign supporters.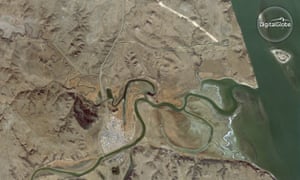 Read more: https://www.theguardian.com/us-news/2016/dec/02/donald-trump-dakota-access-pipeline-support-investment