Kushner, who had Trumps ear in an informal role during the election, will need to argue a federal anti-nepotism law does not apply to him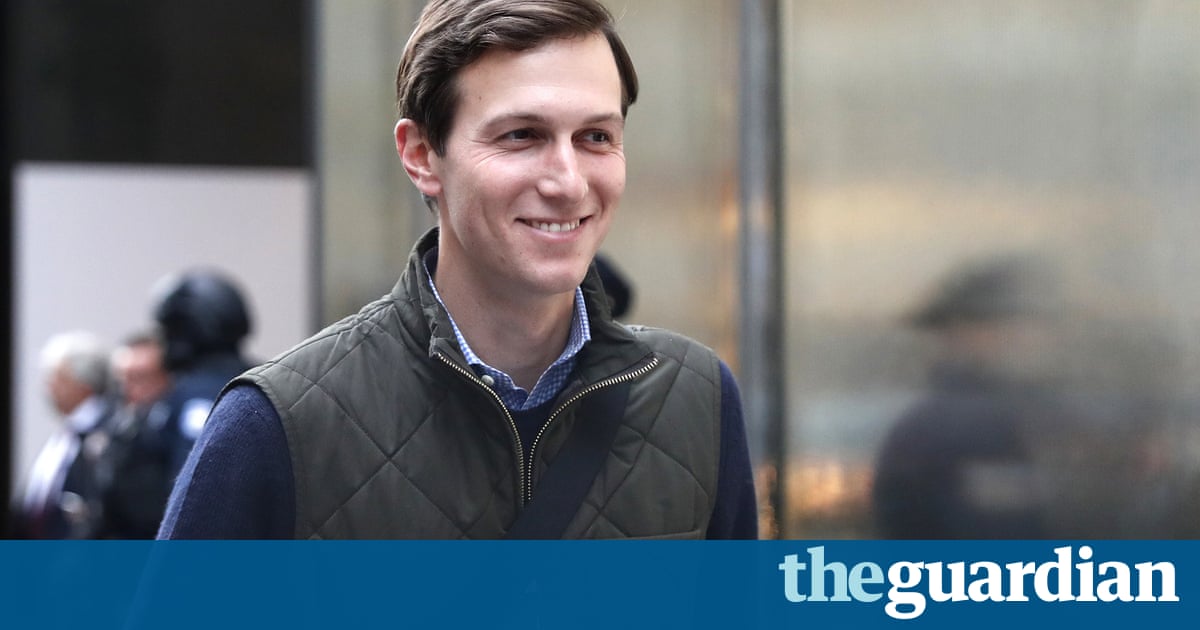 Donald Trumps son-in-law Jared Kushnerwas named senior adviser to the president on Monday, an appointment that would further entangle the incoming White House team in a web of potential conflicts of interest and accusations of nepotism.
For months, Kushner has had Trumps ear in an informal role alongside the businessmans three grown children: Donald Jr, Eric and Kushners wife, Ivanka.In a statement, Trumps transition team said that Kushner had formed an effective leadership team with the president-elects chosen chief of staff, Reince Priebus, and his chief strategist, Steve Bannon.
Kushner, 35, will need to argue that a federal anti-nepotism law does not apply to him. The law, enacted in 1967 after John F Kennedy appointed his brother as attorney general, prohibits any federal official from hiring family members to an agency or office which he or she leads.
The law has loopholes, however. Ethics experts say that Kushner could retain a technically unofficial role, for instance as a consultant, in order to skirt the law. Trumps transition team said Kushner has chosen to forego his salary while serving in the administration.
Attorneys for Kushner reportedly want to argue that the White House is technically not an agency, and that therefore Trump and Kushner would be exempt from nepotism rules. Trumps transition team has argued that this loophole would also make Trump exempt from his own possible conflicts of interest.
WilmerHale, a law firm contracted by Kushner, has said in a statement that he is committed to complying with federal ethics laws and has coordinated with the Office of Government Ethics.
Trump could also try to argue that he has wide authority to select his advisers, using Hillary Clintons work in the White House in the 1990s as a precedent. At the time, an appeals court ruled that Clinton could work in government because she already held an official title, first lady.
More traditional conflicts of interest also appear strewn across Kushners path to the White House. More so than his father-in-law, who has for years turned away from real estate in favor of branding deals, Kushner is a major figure in New York real estate, the scion of an extraordinarily wealthy family with business interests around the world.
Kushner Companies has invested billions in real estate around the US in the last decade, and relies heavily on foreign investment and lenders.
Experts have said that even should Kushner place holdings in a blind trust, he would still test ethics laws. Kushner will be required to make some financial disclosures, and would continuously test the limits of the law in the White House.
Read more: https://www.theguardian.com/us-news/2017/jan/09/jared-kushner-senior-adviser-donald-trump