Ryan Zinke distanced himself from the president-elect in confirmation hearing: The climate is changing. The debate is what is that influence and what can we do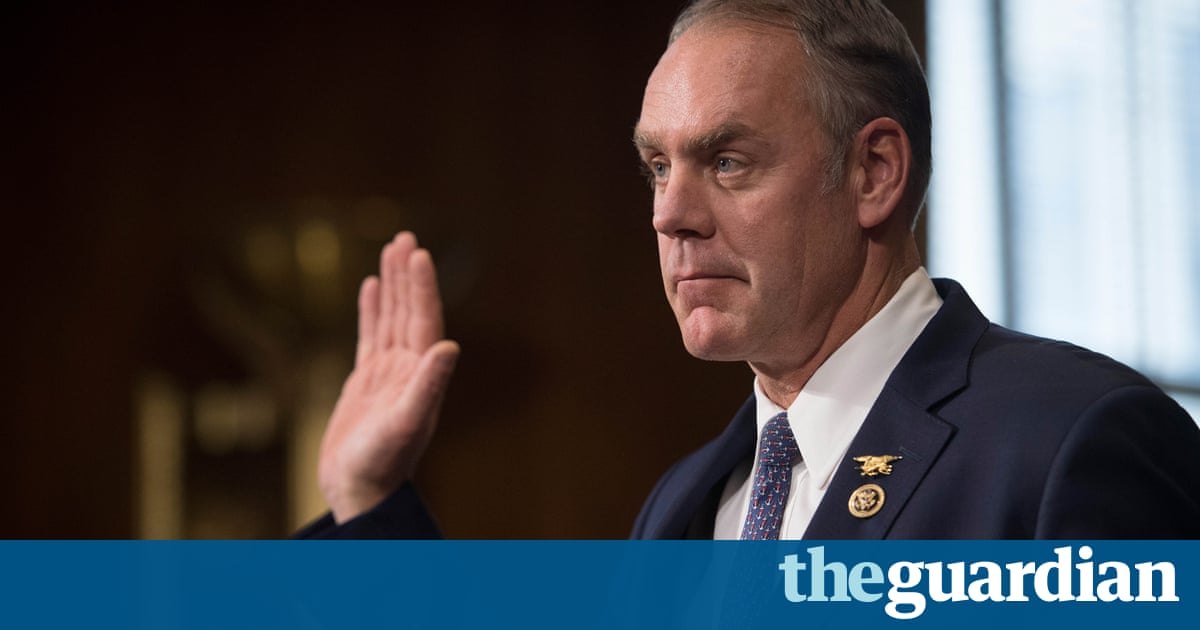 Donald Trumps nominee for secretary of interior, Ryan Zinke, distanced himself from the president-elect on Tuesday, saying the climate is changing. The debate is what is that influence and what can we do.
Zinke, a two-term congressman for Montana, had been asked by Bernie Sanders about Trumps infamous 2012 tweet where the real estate developer described climate change as created by and for the Chinese in order to make U.S. manufacturing non-competitive.
Zinke, a former navy Seal, responded by stating matter of factly, I dont believe its a hoax.
The statement came in a hearing on his nomination held by the Senate energy and natural resources committee on Tuesday.
However, the Trump cabinet nominee insisted he wasnt a climate science expert and stated his belief in being prudent towards what he characterized as a lot of debate on both sides of the aisle.
Zinke also differed from many in his own party by insisting: Im absolutely against transfer or sale of public lands. Many Republicans have long pushed for the federal government to transfer ownership of public lands to the states, and this was included as a plank in the partys platform. However, the Montana Republican still made clear his support for fossil fuel drilling on federal lands, saying We have to have an economy.
Zinke is expected to sail through the Senate with bipartisan support. He was introduced by both of his states senators, Democrat Jon Tester and Republican Steve Daines, before the hearing on Tuesday. Zinke had long been considered the strongest general election opponent to Tester in 2018 but his appointment likely prevents him from seeking a Senate bid and boosts Democratic chances of holding onto Testers seat in the midterms.
Read more: https://www.theguardian.com/us-news/2017/jan/17/trump-interior-secretary-pick-ryan-zinke-climate-change