A section of the presidents 2005 tax return revealed that about 85% of what he paid the IRS was incurred due to alternative minimum tax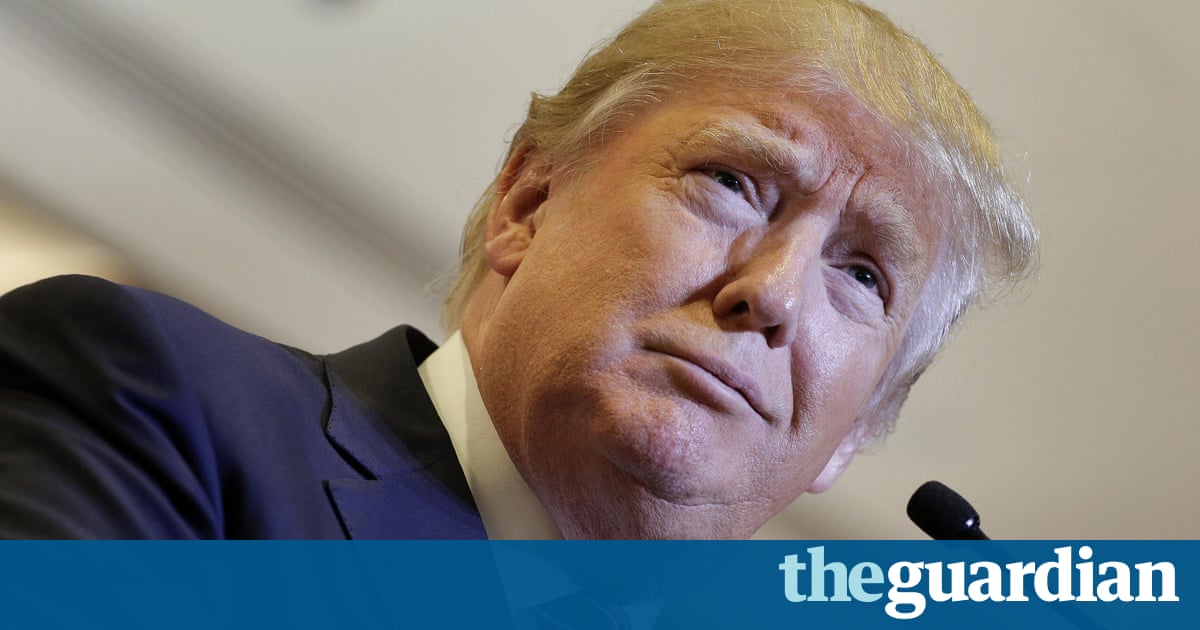 Donald Trumps leaked tax return reveals that the businessman had to pay tens of millions of dollars in a single year because of a tax rule that he has specifically promised to abolish as president.
A two-page section of Trumps tax return for 2005, which was published by MSNBC late on Tuesday, revealed that the president paid $38m in federal taxes on more than $150m in income in 2005.
But the documents also showed that about 82% of the total paid to the Internal Revenue Service that year by Trump and his wife, Melania, was incurred due to a tax that Trump has said should be abolished.
The alternative minimum tax (AMT), which was introduced to ensure the mega wealthy pay a fairer share of tax, comprised $31m of Trumps tax bill compared to $5.3m in regular federal income tax. In the run-up to Novembers election, Trump pledged to eliminate the AMT altogether, meaning the president campaigned for a change in the tax law that would have benefited him.
The publication of the paperwork prompted immediate condemnation from the White House, which accused MSNBCs Rachel Maddow of breaking the law and preemptively released figures from the same year.
You know you are desperate for ratings when you are willing to violate the law to push a story about two pages of tax returns from over a decade ago, a Trump administration official said in a statement.
Read more: https://www.theguardian.com/us-news/2017/mar/14/donald-trump-tax-return-leaked-alternative-minimum