From mountain-shaped apartment blocks to the centre of braised chicken reinventing itself as Solar Valley, Chinas second (and third) tier cities are hiring big-name architects to get them noticed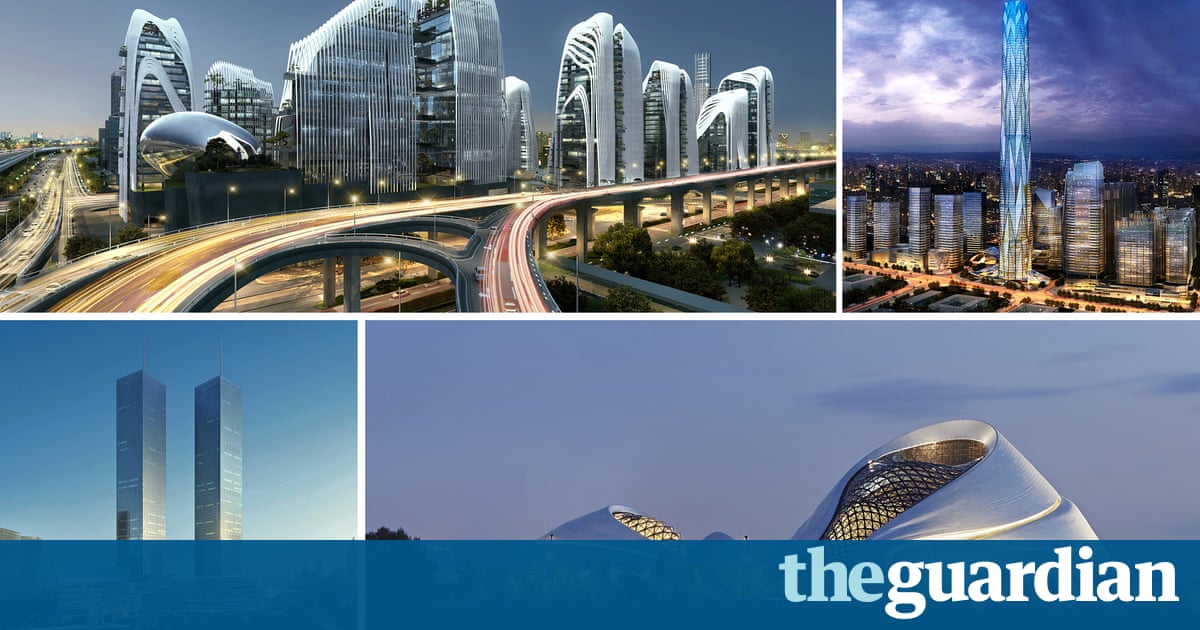 From egg-shaped concert halls to skyscrapers reminiscent of big pairs of pants, Chinas top cities are famously full of curious monuments to architectural ambition. But as land prices in the main metropolises have shot into the stratosphere, developers have been scrambling to buy up plots in the countrys second and third-tier cities, spawning a new generation of delirious plans in the provinces. President Xi Jinping may have issued a directive last year outlawing oversized, xenocentric, weird buildings, but many of these schemes were already well under way; his diktat has proved to be no obstacle to mayoral hubris yet.
From Harbin City of Music to Dezhou Solar Valley, provincial capitals are branding themselves as themed enclaves of culture and industry to attract inward investment, and commissioning scores of bold buildings to match. Even where there is no demand, city bureaucrats are relentlessly selling off land for development, hawking plots as the primary form of income accounting for 80% of municipal revenues in some cases. In the last two months alone, 50 Chinese cities received a total of 453bn yuan (54bn) from land auctions , a 73% increase on last year, and its the provincial capitals that are leading the way.
At the same time, Xis national culture drive has seen countless museums, concert halls and opera houses spring up across the country, often used as sweeteners for land deals, conceived as the jewels at the centre of glistening mixed-used visions (that sometimes never arrive). Culture, said Xi, is the prerequisite of the great renaissance of the Chinese people, but it has also proved to be a powerful lubricant for ever more real estate speculation even if the production of content to fill these great halls cant quite keep up with the insatiable building boom.
From mountain-shaped apartment blocks to cavernous libraries, heres a glimpse of whats emerging in the regions.
Read more: https://www.theguardian.com/cities/2017/mar/18/real-estate-revolution-unstoppable-building-boom-china