Inspired by fragments of lyrics and old recordings, novelist Hari Kunzru set off through Americas deep south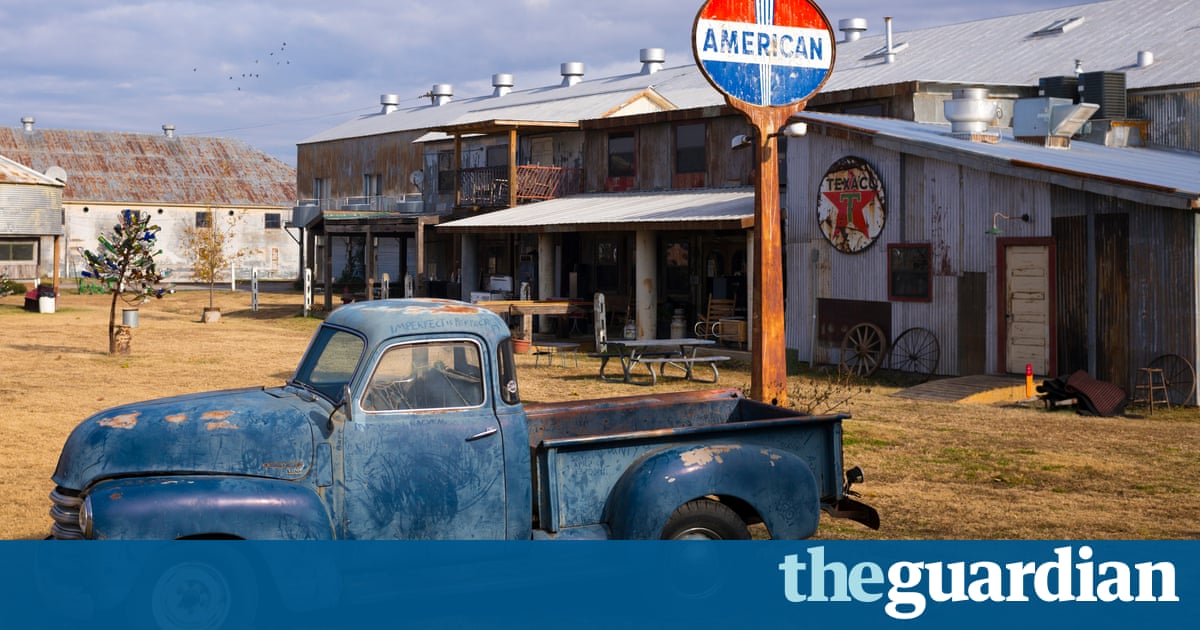 We were driving from New York to west Texas, and late in the afternoon we left Nashville and crossed the Tennessee state line into Mississippi. My girlfriend (now my wife), a writer friend and I were following the Natchez Trace, an ancient route that had been turned into a national park, a strip of unbroken green stretching 400 miles south. As I drove, the modern world of gas stations and strip malls fell away, and it seemed to me that I was travelling back into a yellow-hued past. It was beautiful, but at the same time faintly threatening, like several moments on that trip: the Disney castle that loomed up over a dark forest and revealed itself as a chemical plant; the electrical storm on the horizon as we pulled into a motel.
In the rural south, the three of us stuck out like a sore thumb. We were the set-up for a bad joke: an Asian woman, a white woman and a non-specific brown man walk into a bar More than once we brought a place of business to a halt. I remember a gas station with a diner counter where a row of men in hunting camo stopped spooning eggs into their mouths just to watch me pay for a soda. There was a diner in Clarksdale run by a Lebanese family (flag on the wall, tabouleh and hummus on the menu after the usual American items) where the waitress leaned forward and whispered conspiratorially, New York?, as if making contact on behalf of the super-secret immigrant-welcoming committee.
Soon we left Mississippi behind, but the place was firmly lodged in my imagination: the signs of the Baptist churches raining hellfire on passing motorists, the empty bottles of Four Roses bourbon at the William Faulkner House, the Spanish moss hanging from the trees. Even before that journey Id been caught up in the music. Modern Mississippi (the part that isnt buying Faith Hill records) bumps along to trap and bass, nodding its head to Gucci Mane or the Jackson rapper Big KRIT, but I had got mixed up in a style that seems to have been consigned to heritage tourism: the country blues.
If I say its almost impossible to hear the blues now, thats not because its unavailable, quite the opposite. In every city in America (and most others around the world) there is a half-empty bar where a middle-aged man with a ponytail is yodelling about how he woke up this morning and got down on his knees. Young baby boomers fell in love with the blues, and made their taste global. In England, skinny young rock musicians like Led Zeppelin and the Rolling Stones studied the old songs, then sold them back to America with extra heaviness. John Bonhams massive booming drums on When The Levee Breaks werent recorded anywhere near a levee, but in the hall of a Hampshire country house. Though the height of its popularity was 50 years ago, in the popular imagination the blues still stands for authenticity.
But since authenticity is catnip to capital, the blues has become a visual shorthand in advertising: a tastefully blown-out shot of a sharecropper sitting on a porch playing a harmonica, cut with a water droplet running down the flank of a beer bottle. Its hard to think of another kind of music that has been so thoroughly hollowed out.
But it is extraordinary music, if you can really hear it. Ive been making playlists of songs originally recorded on 78rpm shellac discs in the years before the second world war, songs that sounded like the work of ghosts. The voices of the old singers were distant in time, muffled by crackle and hiss, and yet somehow immediate. I started scribbling lists of names in my notebook, fingerpicking guitarists, men from the Mississippi hills who played fife and drums. Inevitably, I started writing a novel, if only as a pretext for my obsession. A couple of years after my first short trip, I went back, following a meandering path dictated by fragments of old lyrics and the life stories of musicians.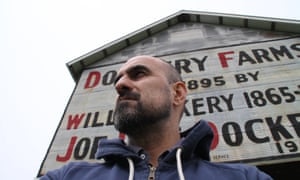 Read more: https://www.theguardian.com/music/2017/mar/24/the-blues-authenticity-mississippi-road-trip-hari-kunzru-music