By one estimate the president has already rung up as much in travel costs as the Obama and Biden families did in eight years all at the expense of taxpayers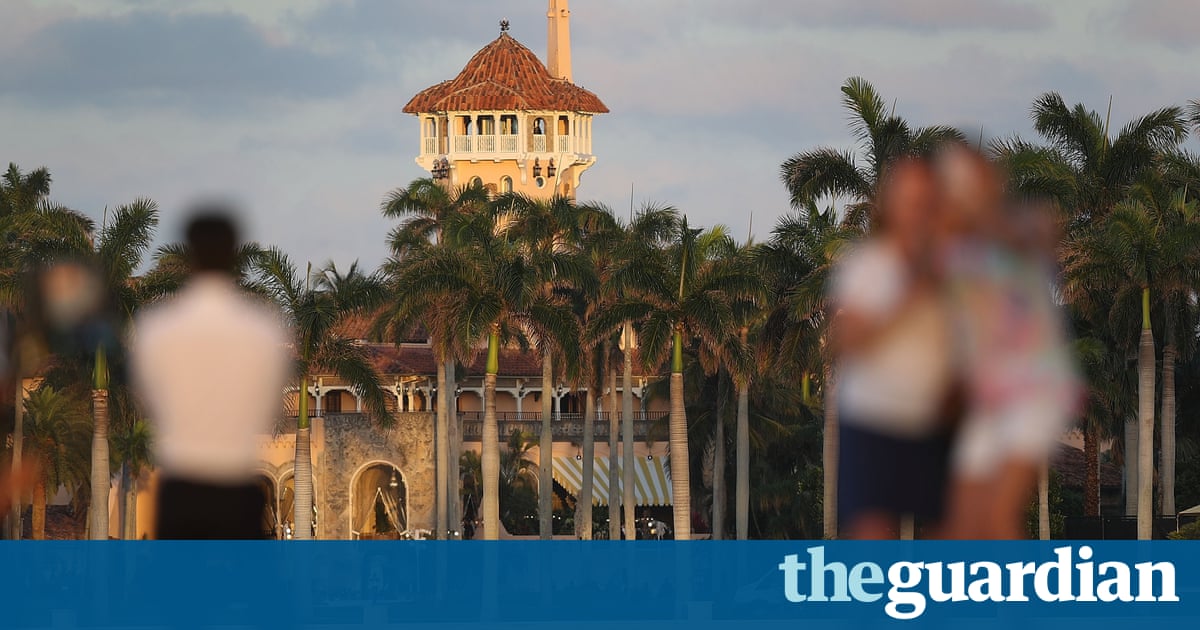 Nothing used to rile devoted Barack Obama critics like the presidents winter Hawaiian vacation. A watchdog group once calculated that the Aloha state trips cost taxpayers $3.5m a pop in airfare, security arrangements, communications and medical staff.
Among the harshest critics of Obamas travel was Donald Trump, then a private citizen. President Obamas vacation is costing taxpayers millions of dollars—-Unbelievable! Trump tweeted in 2012. Two years later, Trump tweeted that Obamas motto was: If I dont go on taxpayer funded vacations & constantly fundraise then the terrorists win.
The joke, it turns out, is on Trump. Now he is the president and it appears that he is on track to spend many more millions of taxpayer dollars on trips that might be construed as vacations for him and his family than Obama ever dreamed of. The arc of the moral universe is long, but it bends toward… Mar-a-Lago?
By one sketchy estimate, Trump and his family, in their security and travel demands, have already rung up as much in accounts payable by taxpayers as the Obama and Biden families did in eight years, a figure elsewhere calculated, by the Washington DC-based Judicial Watch, as topping $97m.
How is it possible? The complicated receipt involves weekend trips by Trump to Mar-a-Lago, his resort in Palm Beach, Florida; travel by his children and their government security details on Trump family business; and costs associated with protecting Trumps Manhattan home, the high-rise Trump Tower building, where Trumps wife and youngest child live but where the real estate mogul himself has not set foot since becoming president.
Read more: https://www.theguardian.com/us-news/2017/mar/04/donald-trump-travel-costs-mar-a-lago-taxpayers