Festival organizers purchased a 3,800-acre property in Nevada for $6.5m, but usually the city is built then burned as a statement about impermanence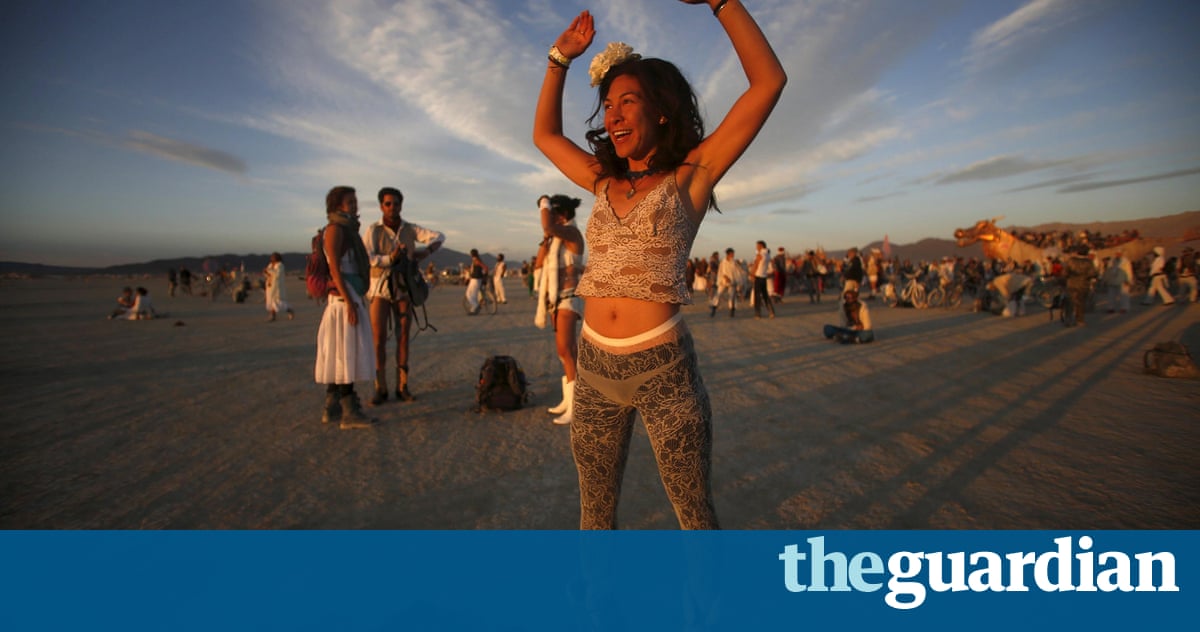 Burning Man, a hedonistic 10-day festival in the Nevada desert, has bought a massive property where it plans to build a year-round location.
Festival organizers announced today theyve closed on a deal on Fly Ranch, a 3,800-acre property in Washoe County, Nevada, for $6.5m, half what owner Sam Jasick asked for a few years ago (he has since passed away, and his son Todd was more interested in closing the sale). At recent Burning Man festivals, organizers said they were taking potential investors on tours including well-known burners and technologists SpaceX founder Elon Musk, Google co-founder Sergey Brin, and Airbnb executive and Burning Man board member Chip Conley. None have confirmed involvement in the Fly Ranch deal.
For the longtime Burning Man community its a controversial decision: the premise of Burning Man is that its a city built and then broken and burned at the end of the festival as a statement about impermanence.
Fly Ranch will involve year-round infrastructure. The Burning Man organizers, who in 2012 created a not-for-profit group in part to make this purchase feasible, explained their decision to make the temporary festival permanent.
Those who have been deeply affected by a Burning Man event or experience have often asked, How can we bring this beyond the event? How can we make this really matter? And we too have wondered, What would it mean to have a year-round location beyond the playa? What if we had a place to experiment with and apply the Ten Principles 365 days a year, in addition to the one-week event?
Organizers called the purchase the next step in the grand experiment that is Burning Man.
In early plans for the land, Burning Man architect Rod Garrett wrote in a lengthy proposal that at Fly Ranch: Employees and affiliates may build on a Homestead basis, or rent or buy into the Village community at the projects north end.
Fly Ranch has 640 acres of wetland and dozens of hot and cold spring-water pools. A small flat area would serve as a new campground, while the Fly Geyser, the result of drilling in 1964, releases a constant stream of water that shoots five feet into the air. Burning Man is usually held in Nevadas Black Rock Desert, but has a long history with the Fly Ranch, briefly moving there in 1997 after someone died during the festival the year before.
The first Burning Man was held on a beach in San Francisco in 1986, but when co-founder Larry Harvey and his friends tried to burn a wooden effigy of a man it would not burn. Police eventually broke up the beach party, but a tradition was born. Since then, Burning Man has become an enormous, established festival with 70,000 attendees last year and multiple offshoots around the world.
For Silicon Valley, its a crucial annual gathering. Elon Musk has said you cant understand Silicon Valley unless youve been to Burning Man. As tech wealth has grown, technologists are building themselves increasingly luxurious camps and arriving regularly by private plane, which has led to class tension during the event.
For now Burning Mans not saying much more about it other than that the Fly Ranch location is under construction and Burners should not try to visit the ranch. Note: Do not try to visit Fly Ranch during Burning Man 2016. Seriously.
Burning Man co-founder Will Roger said a few years ago that he wanted to build a utopia people could live in year-round: What interests me is the experiment in a permanent community.
Read more: https://www.theguardian.com/culture/2016/jun/10/burning-man-festival-permanent-location-nevada-desert