The Estudio 314 architectural practice has unveiled its pastel pink plans to realize the Republican candidates border proposal in all its gorgeous perversity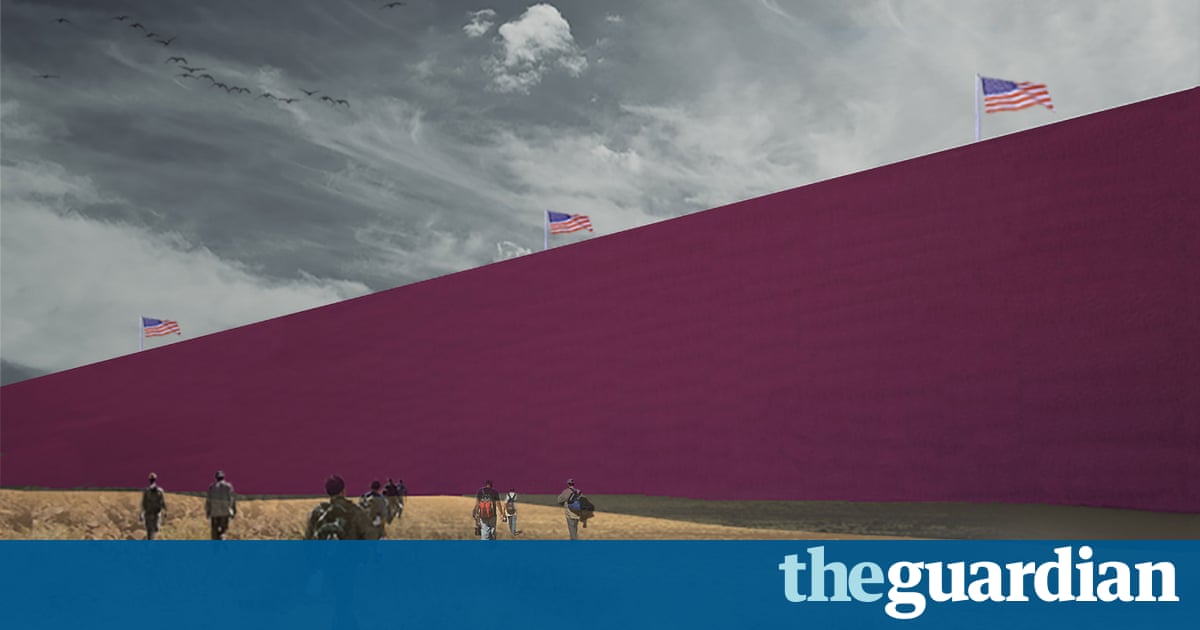 As an architectural brief it is pretty straightforward. The real estate developer turned Republican candidate Donald Trumps southern border wall will be, in the presidential hopefuls own words great, impenetrable, physical, tall, powerful, beautiful, and may perhaps also feature a big, beautiful door.
In the more measured terms of the Republican partys documents, the structure will cover the entirety of the southern border and must be sufficient to stop both vehicular and pedestrian traffic.
Trump has also declared that construction will begin on day one of his term in office, and that Mexico will pay for the thing. So, surely, engaging an architectural practice south of the border to oversee the project would be politic?
Thats the thinking behind the Mexican architectural practice Estudio 314s proposal, which offers a distinctly Latin take on the Republican wall. A team of seven interns working under 314s creative director, Leonardo Daz Borioli, reimagined the border proposal in the spirit of the great 20th-century Mexican architect Luis Barragn.
Barragn, who won the Pritzker prize in 1980 and died in 1988 at the age of 86, was known for combining simple, modernist designs with lyrical, spiritual flourishes, employing bright pinks, as well as other startling pastel shades, in his otherwise restrained works.
Estudio 314s rendering adopts a Barragn colour scheme with an equally faithful lack of ornament, though the studio has a little fun with other features in this imaginative, uncommissioned proposal. This wall also encloses a prison where 11 million undocumented people will be processed, classified, indoctrinated, and/or deported, the studio explains, making reference to Trumps immigration plans.
Read more: https://www.theguardian.com/artanddesign/2016/nov/05/mexican-architects-imagine-trump-wall-luis-barragan-homage