In a week in which the world of the president-elect grew ever more bizarre, he remained his own unpredictable, infuriating, charismatic, deeply flawed self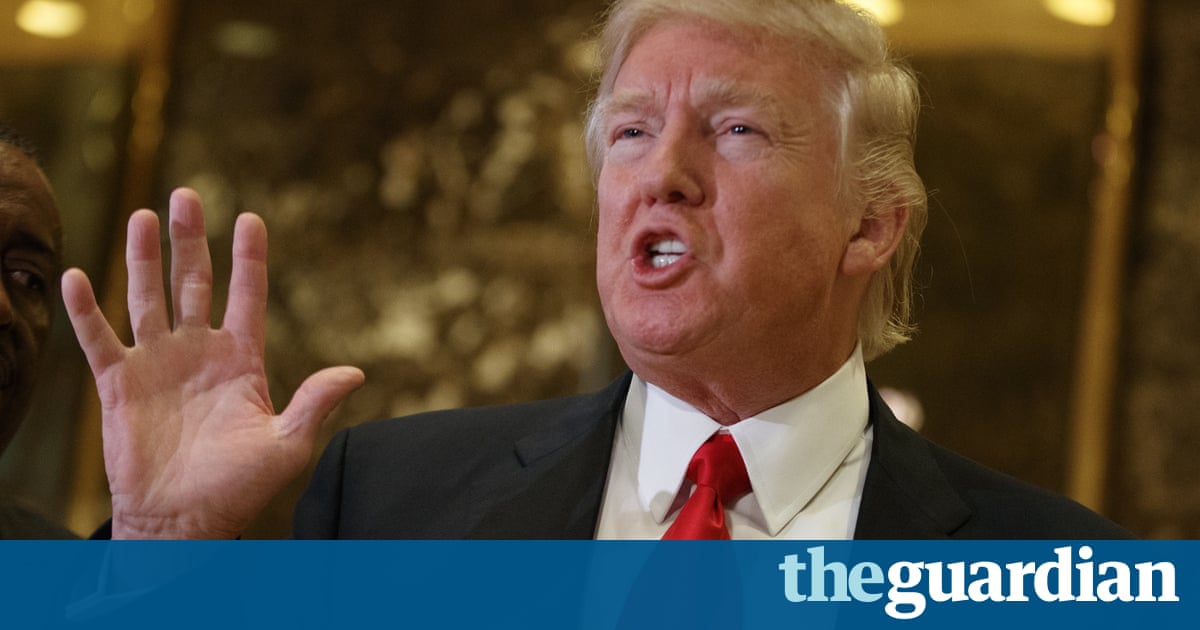 Dont be rude! Dont be rude! barked the president-elect with the authority of a school principal reprimanding a two-year-old. Not for the first time in the course of 18 months of Donald Trumps wild ride to the White House and surely not for the last the worlds media found itself gathered at his feet, dutifully soaking up his scorn like naughty children.
Dont be rude! No, Im not going to give you a question! repeated the man destined in seven days time to become the 45th president of the United States as he shut down CNNs senior White House correspondent. The reporters misdeed? Having the temerity to try to ask a question.
It was one of those moments, of which there have been many along the way, when observers of the Trump phenomenon had to pinch themselves to maintain equilibrium. Was this man really about to occupy the most powerful office on the planet? And were we actually receiving a lesson in good behavior from the individual who mocked a disabled person and bragged about grabbing pussy?
This weeks event was the first press conference Trump had held since his shocking victory in November, the first indeed for six months since he took the unusual decision to cut out the media middleman and communicate directly to the American people through Twitter. Even before he appeared in the lobby of Trump Tower, his Fifth Avenue HQ and home, he had put us firmly in our places squashing about 250 reporters into a space barely able to hold half that number, prompting an unseemly scramble for journalistic real estate.
To add to the enervating claustrophobia, Trump further packed the lobby with staffers who proceeded to cheer raucously at all the right moments in the manner of canned laughter in a recorded TV show. The subliminal message to the gathered media throng was clear: cheer along with us, or risk being subjected to the CNN treatment.
So much has changed, so much stayed the same in the half year since his last media encounter. Physically, Trump emphasised his altered status by drawing a blue curtain across the lobby and placing 10 American flags with eagle finials in front of it, as a suitably televisual presidential backdrop.
Read more: https://www.theguardian.com/us-news/2017/jan/14/donald-trump-press-conference-twitter-media