The Martinellis try to preserve their family history and the agricultural spirit of the valley that is now surrounded on all sides by the tech company
A Bay Area family is holding on to its ramshackle farmstead in the heart of Googles sprawling headquarters despite reason to believe it has been offered $5m to $7m by the tech giant for the tiny patch of land.
The land which is home to battered pickups, a crumbling ice house, and a handful of renters is now surrounded on all sides by the tech companys more than 25-acre campus in Mountain View, California.
Measuring less than an acre, the property is also home to fig, tangerine, avocado and ancient pepper trees, many of which were planted and harvested by the late patriarch of the family, Victor Molinari, who died five years ago.
His surviving relatives appear disinclined to sell.
Right now were living, said Leonard Martinelli, 49. We dont need the money. Right now its not for sale. His sister, Sandra Martinelli Bilyeu, 43, added: If we keep it, we keep our history.
But it is not only the familys history that is being preserved.
Silicon Valley may now be synonymous with tech behemoths such as Google, Apple and Facebook, but not so long ago it was miles of lush farm fields where plums, cherries and tomatoes grew in abundance.
Although Silicon Valley has been generous to the point of extravagance in preserving its own history the massive Computer History Museum is almost exactly one mile away from the farmstead the industry and its supporters have been less enthusiastic about memorializing anything before the advent of high tech.
I dont think anyone sees any historic significance in the property, said Mountain View city councilman Leonard Siegel. Eventually all these properties are going to go. Theres nothing unique about them.
Its not as if the Golden Era of Mountain View was when it was agricultural, added Siegel, who describes himself as a professional environmental advocate. Silicon Valleys strength is its permanent sense of evolution.
That sentiment was called unfortunate and not surprising by Brian Grayson of the valleys preservation action council. The fabric of a community comes from what happened here. Newcomers have no connection to why we came here except for more jobs. Thats it for them.
Those newcomers have transformed the agricultural land south of San Francisco into one of the most expensive swaths of real estate in the world, and the Martinelli family has witnessed the value of its land rocket.
That land is worth probably $5m-7m, according to Myron Von Raesfeld, a leading real estate expert in the valley and former president of the Santa Clara County Association of Realtors. I have reason to believe theyve been offered that kind of money from Google.
Google declined to respond to inquiries about the attempted purchase of the property.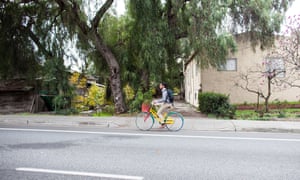 Read more: https://www.theguardian.com/technology/2016/dec/15/google-campus-silicon-valley-farm-martinellis